Teri became an invaluable member of Ran's team while at MetLife. She provides executive new business and client servicing and manages all things necessary so that our advisors can focus on what they do best.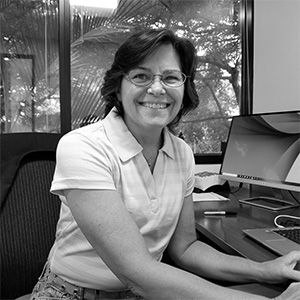 The best angle from which to approach any problem is the try-angle. Unknown
​She embraces all challenges and is most satisfied when helping clients. She's our 'go to' person for all things large and small that make a difference. She's an expert collaborator and enjoys clearing the path and meeting challenges. Her years of management where expert individual knowledge coupled with amazing teamwork during her 23 years at American Express provide a wealth of experience to leverage and build upon. A great day for Teri continues to be a day filled with progress and new opportunities.
Her array of accomplishments include:
Outstanding Performance Achievement – American Express – 2006-2001, 1994
Six Sigma Black Belt – American Express
MBA/Technology – Nova Southeastern – Summa Cum Laude
BS/CIS (Computer Information Science) – Nova Southeastern University – Magna Cum Laude
Microsoft UDB & SQL Server Database Administration on Windows, Unix & Linux platforms
UDB/DB2 Database Administration on IBM S/390
Passions:
Being there for friends and family
Turtle Hatchling Rescue
Exposure to the opportunity for Financial Success for everyone
Pursuit of balance in life – body, mind & soul – Do what you love and love what you do!!